The best balance transfer credit cards of 2023
Save money by transferring high-interest debt to a balance transfer credit card. Find the best ones matched to your unique credit profile.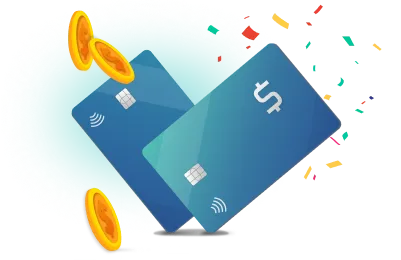 Move your debt
You could save by moving your existing debt to a card with lower interest rate.
Save on interest
Pay zero interest for a year or more with a 0% intro APR card.
Consolidate payments
Combine multiple balances into one monthly payment.
Browse categories
All balance transfer credit cards
Advertiser Disclosure: The offers that appear on this site are from third party companies ("our partners") from which Experian Consumer Services receives compensation. This compensation may impact how, where, and in what order the products appear on this site. The offers on the site do not represent all available financial services, companies, or products.
Credit scores are used to represent the creditworthiness of a person and may be one indicator to the credit type you are eligible for. However, credit score alone does not guarantee or imply approval for any offer.
*For complete information, see the offer terms and conditions on the issuer or partner's website. Once you click apply you will be directed to the issuer or partner's website where you may review the terms and conditions of the offer before applying. We show a summary, not the full legal terms – and before applying you should understand the full terms of the offer as stated by the issuer or partner itself. While Experian Consumer Services uses reasonable efforts to present the most accurate information, all offer information is presented without warranty.
Experian websites have been designed to support modern, up-to-date internet browsers. Experian does not support Internet Explorer. If you are currently using a non-supported browser your experience may not be optimal, you may experience rendering issues, and you may be exposed to potential security risks. It is recommended that you upgrade to the most recent browser version.
Any opinions, analyses, reviews, or recommendations expressed on this page are those of the author's alone, and have not been reviewed, approved or otherwise endorsed by the issuer.
How to do a balance transfer
1
Know how much you want to transfer
Determine the amount of debt you'll be transferring. If you have high amount, it's important to prioritize balances with higher interest rates first.
2
Choose the right balance transfer card
Research the balance transfer credit cards that fit your need. You can check your credit scores to figure out which ones you'll most likely get approved.
3
Review the terms
Understand the length of the intro 0% APR period, what the regular APR will be once the promo period ends and how much the balance transfer fee is.
4
Apply and initiate the transfer
Once you're approved, you can start a transfer. Make a repayment plan to pay off the balance before the intro period ends.
Start with your FICO® ScoreΘ and see card offers matched to your credit profile.
Get started for free
ΘCredit score calculated based on FICO® Score 8 model. Your lender or insurer may use a different FICO® Score than FICO® Score 8, or another type of credit score altogether. Learn more.
Frequently asked questions